Interview with Rodney E. Rohde, Ph.D on Outbreak News Today. Hosted and authored by Robert Herriman and re-published here with permission.
A relatively new advanced degree is now available at select institutions for Clinical Laboratory Scientists (CLS), or Medical Laboratory Scientists (MLS), and that's the Doctorate in Clinical Laboratory Science (DCLS).
Texas State University Program Chair for the Clinical Laboratory Science Program, Rodney Rohde, PhD joins me on the show to talk about this exciting new degree for practicing CLSs who wish to further their level of clinical expertise and to develop leadership and management skills.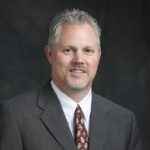 Dr. Rodney E. Rohde (@RodneyRohde) is Professor, Research Dean and Chair of the Clinical Laboratory Science Program (CLS) in the College of Health Professions of Texas State University, where he spends a great deal of time mentoring and coaching students in this sometimes mysterious and vague path. He has been recognized with teaching excellence at both Texas State and Austin Community College. Dr. Rohde's background is in public health and clinical microbiology, and his PhD dissertation at Texas State was aligned with his clinical background: MRSA knowledge, learning and adaptation. His research focuses on adult education and public health microbiology with respect to rabies virology, oral rabies wildlife vaccination, antibiotic resistant bacteria, and molecular diagnostics/biotechnology. He has published a book on MRSA stories, over 50 research articles, book chapters and abstracts and presented at more than 100 international, national and state conferences. In 2015, Dr. Rohde received the Cardinal Health #urEssential Award as Champion of the CLS Profession, named a Top 20 Professor of CLS and received the Texas State Mariel M. Muir Mentoring Award. Likewise, he was awarded the 2015 and the 2012 Distinguished Author Award and the 2014 and 2007 ASCLS Scientific Research Award for his work with rabies and MRSA, respectively. Learn more about his work here. Dr. Rohde is the current Texas Association for Clinical Laboratory Science (TACLS) President and has been involved in licensure efforts in Texas since 2007.