It is 9:00 am and you are getting ready for your medical appointment scheduled for 9:15 am.  The 15-minute lead time to your appointment can only mean two things 1) you live or work 5 minutes away from the physician's office, or 2) your appointment is virtual, also referred to as telemedicine…or is it telehealth?
Telemedicine is the delivery of remote medical services, but much more than the house calls or the radio doctor of the early 1900's.  Today's telemedicine appointments require a form of two-way communication, whether it is voice only or a video platform, and the appointment is held between a patient and a health care provider's office located minutes to miles away. Although telemedicine had been expanding, it was not until the pandemic that demand surpassed availability.
Telehealth refers to the infrastructure and non-clinical services in support of delivering remote health care such as the technological platforms, healthcare administration, and public health substructure (e.g. Health & Human Services). Advantages of current models of telehealth includes, but are not limited to, decreased cost, increased access to general medicine and preventive care, increased access to specialty care (especially in rural areas), quicker time to diagnosis, and increase in patient and provider safety when dealing with infectious disease outbreaks.
Consumer-directed medicine has been evolving as patients have been taking control of their health care options, electing for more choices to decrease cost, reduce travel time, and schedule services at their convenience. Trends include virtual medical visits, direct access laboratory testing, app/web-enabled ancillary services and appointments, app/web-enabled test results availability, and remote specimen collection.  Trends have been fueled by rising healthcare costs, availability of healthcare, shortages of primary care physicians1.  These trends have now been disrupted and perhaps accelerated by the COVID-19 pandemic. In some instances, medical services went from 100% in-person to 97% telemedicine visits. NYC Health + Hospitals, one of the largest public health care systems in the nation, transformed their system to deliver 83,000 virtual visits during the month of March 2020 and more than 30,000 behavioral health encounters via telephone and/or video2.  It is estimated that in 2020, telemedicine visits will surpass 1 billion encounters3.
Several things to consider when using telehealth and its delivery platforms are: patient privacy, quality of care, delivery of ancillary services like laboratory medicine, and interoperability of electronic health records.
Patient Privacy and the Infrastructure of Telehealth
With the pressure of COVID-19 on healthcare systems to start delivering telehealth to patients, telehealth platforms were rapidly implemented4. In March 2020, the US Department of Health and Human Services issued new rules and waivers to allow healthcare organizations to rapidly implement telehealth without the regulatory barriers5. This brought concern about patient privacy. One of the waivers addressed the relaxation of regulations around HIPAA and allowed healthcare organizations to use the platforms they had readily available4. As the pandemic continued, these regulations tightened back up and healthcare organizations will have to ensure their telehealth platform is HIPAA-compliant4. Platforms which are not HIPAA-compliant include Facetime, Duo, What's App, and Google Hangouts4.
In order to ensure patient privacy and safety, healthcare organizations need a robust telehealth infrastructure6. A robust telehealth infrastructure includes a HIPAA-compliant system, established escalation protocols, a quality assurance plan and tutorials of telehealth basics5. Escalation protocols help determine when a patient being seen via telehealth needs to have their care escalated to an urgent in-person follow-up appointment or to receive emergency services5. A quality assurance plan should be in place to determine positive and negative patient safety outcomes from telehealth and determine its effectiveness. Providing tutorials of telehealth basics ensures that the patients' and providers' experiences with telehealth are positive5. The tutorials should include basic communication practices, positioning of the video camera, lighting and location selection5.
Patient and Provider Satisfaction
While the advancement and acceptance of telehealth had been slow until the onset of COVID-19, providing remote care was rapidly implemented across a variety of clinical services and it may be here to stay.  The shutdown of businesses and forced quarantines did not diminish the need for routine monitoring of patients with chronic illnesses, nor did it prevent the presentation of cancers or other acute illnesses such as non-COVID-19 respiratory viruses.  Patient and provider satisfaction with telehealth, both in pre-COVID-19 studies and preliminary evidence collected during the pandemic, points toward successful utilization of telemedicine for a number of reasons.
For discussion purposes, telemedicine visits are categorized into three general groups based on patient needs: primary care, sub-specialty care and urgent or emergency care. Variables used to assess patient satisfaction across these services include convenience, wait time, perceived quality of care, availability, cost and coupon use, and prescription receipt6,7,8,9. A pilot telehealth study conducted in 2014 revealed 81% of participants had medical insurance, but 41% did not have a primary care provider or associated care center9.  Interestingly, the other 20% of the participants in the study had no insurance at all, which aligned with the national rate of uninsured at the time.  Overall, 95% of the participants, 70% of which were female, were very satisfied with the care they received based on the convenience of off-hour availability, decreased wait time, and better quality of care.
Fast forward to 2020 and sub-specialty services, (such as pediatrics, allergy and immunology, and orthopedics) did not have much of a choice but to use technology to reach their patients due to strict physical distancing guidelines.  Prior to the COVID-19 pandemic, it was estimated that only 15% of sub-specialties used some form of telehealth, which illustrates the undertaking of selecting, implementing, and utilizing new technologies8. The type of technology selected and whether appointments were synchronous or asynchronous, did not appear to reduce patient satisfaction10.  The correlation between patient satisfaction and clinical outcomes has yet to be determined.
"Telehealth has provided incredible access to patients in a way that reduces barriers to care and improves flexibility in ways to connect.  That said, there is a loss in the one-stop shopping aspect of clinical care where every service is available at the time of the visit.  The need for additional coordination of testing and follow-up when it occurs asynchronously has resulted in a decrease in laboratory testing overall and timely follow-up of chronic medical conditions."
-Dr. Heather Stein, Chief Medical Officer for the Community Health Centers of Burlington (CHCB) located in northern Vermont
Many primary care and sub-specialty providers who were once deterred by implementation costs, lack of reimbursement, and questionable quality of care, now have evidence of patient satisfaction with remote care.  However, as Dr. Heather Stein points out in the quote above, there is still potential for delay in patient education and treatment due to not always having laboratory results available when a telemedicine visit is conducted.  At CHCB, there was a significant decrease in laboratory tests, as well as point-of-care tests such as urine drug screens and HgbA1Cs, due to an increase in telemedicine visits. Research by the American Diabetes Association indicates that A1C levels could be improved through telehealth with proper preparation and implementation; however, it has been a struggle for community health practices that were not prepared to shift to telehealth visits11.
A barrier to telehealth for providers is state licensing requirements. If a provider wants to provide care via telehealth to a patient in another state, most states require the provider to have a license in the state in which the patient is physically located12. Many of these requirements were relaxed during the early stages of the pandemic, but recently many states started to tighten up these requirements13. With the expansion of telehealth, there is a push for the government to relax licensing requirements for providers across state lines to ensure equity of care across the country.
Interoperability of Electronic Health Records
Lastly, to ensure that laboratory test results reach a provider when a patient is seen via telehealth, interoperability of electronic health records is necessary. Patients using telehealth are more likely to have their labs drawn locally, whereby the laboratory might not use the same electronic health record as the ordering provider. Interoperability allows for the lab results from one electronic health record system to be sent to another electronic health record system, thereby providing all the patient's health care information in one place. For more information on interoperability please see the Lab Testing Matters article title "Improving Diagnosis in Health Care: Technology and Tools in The Diagnostic Process"15.
Conclusion
Delivering remote care is a critical component to keeping patients safe during the pandemic because it satisfies the physical distancing requirement for controlling a highly infectious disease. Telehealth has also served an important role in both in the continuum of care for chronic illnesses and triaging urgent patient needs. An immediate challenge is sustaining capacity to meet current pandemic-related demand while continuing to serve those with acute and chronic diseases.  Another challenge is incorporating the critical services provided by allied health professionals such as laboratory testing.
As a result of the pandemic, the implementation of telehealth was accelerated for some practices and initiated for others, yet the basic infrastructure has been in place for years. Patient and provider satisfaction with telemedicine as compared to traditional care is now more evident. Perhaps this satisfaction will contribute to the longevity and evolution of telehealth to better serve consumer (i.e. patient) demands and improve the quality and outcomes of care. The long-term challenges to widespread implementation and acceptance of telehealth may be security and privacy practices, integration of services through interoperability, reimbursement for services, and proof of improved quality of care.
Resources:
1.Burns, Joseph, "Strategies Explains Key Trends in Healthcare's Transformation," The Dark Intelligence Group, Volume XXVI No. 14, October 14, 2019, https://www.darkintelligencegroup.com/the-dark-report/clinical-laboratory-trends/strategist-explains-key-trends-in-healthcares-transformation/
Lau, Jen, et al., "Staying Connected In The COVID-19 Pandemic: Telehealth At The Largest Safety-Net System In The United States," Health Affairs.org, 39, No. 8 (2020): 1437-1442, https://www.healthaffairs.org/doi/pdf/10.1377/hlthaff.2020.00903
Forrester. (2020, April 10). US Virtual Care Visits To Soar To More Than 1 Billion. Retrieved from Forrester: https://go.forrester.com/press-newsroom/us-virtual-care-visits-to-soar-to-more-than-1-billion/
Chowdhury, D., Hope, K. D., Arthur, L. C., Weinberger, S. M., Ronai, C., Johnson, J. N., & Snyder, C. S. (2020). Telehealth for Pediatric Cardiology Practitioners in the Time of COVID-19. Pediatric Cardiology, 1081-1091.
Sikka, N., Willis, J., Fitall, E., Hall, K. K., & Gale, B. (2020, May 14). Telehealth and Patient Safety During the COVID-19 Reponse. Retrieved from PSNet: Patient Safety Network: https://psnet.ahrq.gov/perspective/telehealth-and-patient-safety-during-covid-19-response
Andrews E, Berghofer K, Long J, Prescott A, Caboral-Stevens M. Satisfaction with the use of telehealth during COVID-19: An integrative review. Int J Nurs Stud Adv. 2020;2:100008. doi:10.1016/j.ijnsa.2020.100008
Martinez KA, Rood M, Jhangiani N, Kou L, Rose S, Boissy A, Rothberg MB. Patterns of use and correlates of patient satisfaction with a large nationwide direct to consumer telemedicine service. Journal of General Internal Medicine. 2018 Oct 1;33(10):1768-73. https://pubmed.ncbi.nlm.nih.gov/30112737/external icon
Nguyen M, Waller M, Pandya A, Portnoy J. A Review of Patient and Provider Satisfaction with Telemedicine. Curr Allergy Asthma Rep. 2020;20(11):72. Published 2020 Sep 22. doi:10.1007/s11882-020-00969-7
Polinski JM, Barker T, Gagliano N, Sussman A, Brennan TA, Shrank WH. Patients' Satisfaction with and Preference for Telehealth Visits. J Gen Intern Med. 2016;31(3):269-275. doi:10.1007/s11606-015-3489-x
Centers for Disease Control and Prevention. (2020, June 10). Using Telehealth Services. Retrieved from Centers for Disease Control and Prevention: https://www.cdc.gov/coronavirus/2019-ncov/hcp/telehealth.html
American Diabetes Association. (2020, June 12). Intensive Use of Telehealth Improves Glycemic Control Among Rural Patients with Type 2 Diabetes. Retrieved from American Diabetes Association: https://www.diabetes.org/newsroom/press-releases/2020/intensive-use-of-telehealth-improves-glycemic-control-among-rural-patients-with-t2d
Department of Health and Human Services. (2019, April 15). Are there state licensing issues related to telehealth?Retrieved from HealthIT.gov: https://www.healthit.gov/faq/are-there-state-licensing-issues-related-telehealth
The Center for Connected Health Policy. (2020). Cross State Licensing. Retrieved from Center for Connected Health Policy: https://www.cchpca.org/telehealth-policy/cross-state-licensing
Pitkus, A., & Spier, C. (2020, February 27). Improving Diagnosis in Health Care: Technology and Tools in the Diagnostic Process. Retrieved from Lab Testing Matters: https://www.labtestingmatters.org/home-page/improving-diagnosis-in-health-care-technology-and-tools-in-the-diagnostic-process/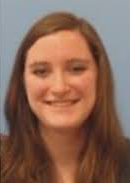 Courtney Shrader, MSHS, MLS(ASCP)cm, CPHQ
Courtney works for UW Health Transplant Center in Madison, Wisconsin as the Regulatory and Quality Systems Program Manager. She oversees the regulatory compliance and site surveys of multiple transplant programs. Courtney has her undergraduate degree in Clinical Laboratory Science from the University of Wisconsin Stevens Point and her masters degree is in Healthcare Quality from The George Washington University. She has been working in her current role in Transplant for one year and previously worked as a medical laboratory scientist at a 50-bed community hospital as a generalist for 4.5 years. Courtney is an active member of the ASCLS Patient Safety Committee.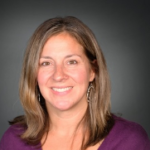 Katrina (Kate) T. Moreau, MAT, MLS (ASCP)cm
Kate is a Clinical Assistant Professor in the Department of Biomedical and Health Sciences at the University of Vermont.  She teaches in the undergraduate and graduate Medical Laboratory Science programs and serves as the Program Director for the undergraduate students.  Kate has over 10 years of experience in laboratory medicine in the areas of clinical chemistry, point of care, quality improvement, and laboratory education.  She also currently serves as the Laboratory Manager and CLIA Director for the Community Health Centers of Burlington in Vermont.  A longtime member of ASCLS, this is Kate's first year serving on the Patient Safety Committee.
Gerardo Ramos, Ph.D., MS, MLS(ASCP)cm, F-ABFT
Gerado Ramos is a Laboratory Director and Clinical Consultant with qVector Laboratory. He received his Ph.D. from the University of Texas Health Houston/MD Anderson Cancer Center, completed post graduate specialization in forensic toxicology, and is board certified as a fellow by the American Board of Forensic Toxicology. Dr. Ramos has extensive experience in clinical, research, environmental, forensic, and quality assurance laboratories with over 23 years in the Air Force as a Biomedical Laboratory Officer.  Continued professional contributions include: ASCLS Patient Safety Committee & Position Paper Task Force, ASCP Clinical Chemistry Examination Committee, and CLSI Document Development Committee & Clinical Chemistry & Toxicology Expert Panel.